APAC Edition: Supply Chain and Procurement Outlook in 2022 by GEP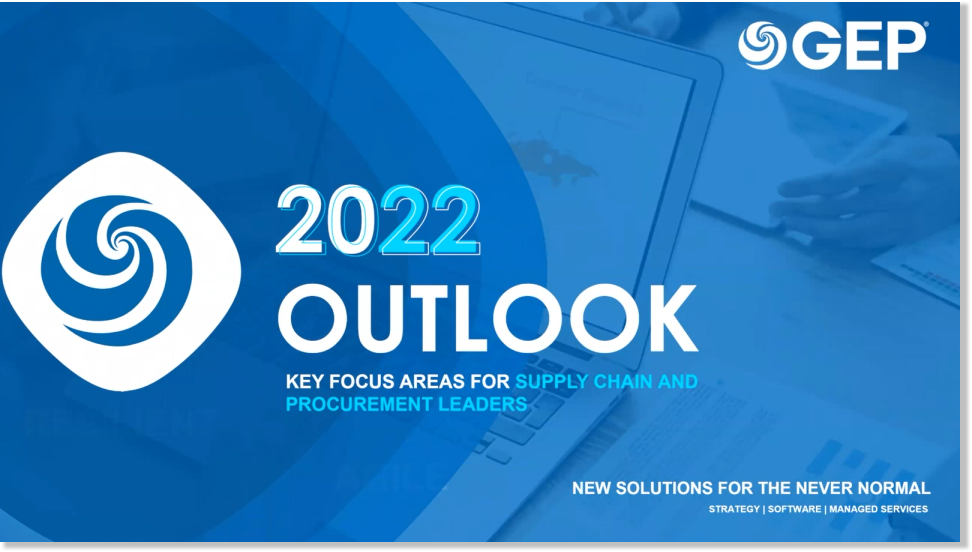 Supply chain disruptions, labor shortages, and geopolitical barriers continue to test the strength of established processes, systems, and networks. Most supply chain and procurement operations are optimized to manage in relatively stable conditions. What happens when previously solid systems become unreliable?
Enterprises have survived by responding at a foundational level in order to navigate disruptions and ensure their adaptability and resilience. Is your organization prepared?
During this webinar, leaders from GEP, Microsoft, Bridgestone, and Fluxym will act as your guides to GEP's comprehensive report, GEP Outlook 2022. They will drive a detailed discussion on the importance of supplier resilience and sustainability initiatives along with managing the impact of inflation.

On the agenda:
Evaluating the key business and macroeconomic trends in APAC that will impact supply chain and procurement in the months ahead
Developing regional supply chain and procurement strategies
Understanding the value of sustainability and environmental, social, and governance goals
Determining global leadership themes for supply chain and procurement for 2022
Watch On-Demand